NerdsToGo - North Hampton, NH
Expert Computer Services & IT Solutions You Can Count On
or

Need Support? Call Us Today!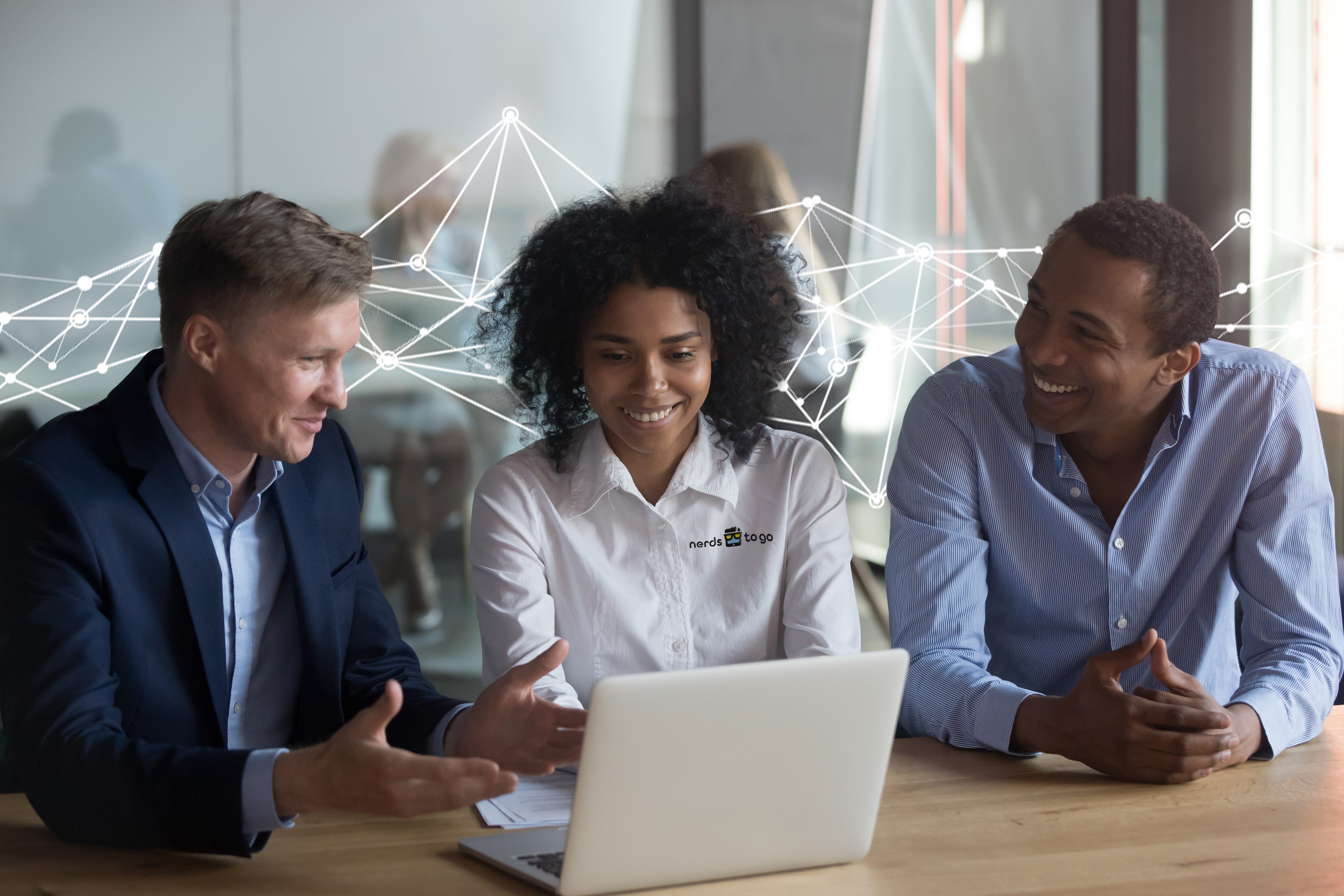 Nerd Up! With Our Services
NerdsToGo is a one-stop technology solution for residents and businesses.
North Hampton IT Support and Computer Repair Services
Your New Hampshire Computer, PC, & Tablet Repair and IT Experts
Computers have become a key part of daily life, both at work and at home. Whether you use your devices for business, play, or merely browsing the web, it's important that they remain functional at all times. But every now and then, issues arise and throw your day off track. Luckily, NerdsToGo - North Hampton, NH is here to help. Our team of IT support and computer repair experts proudly serves the NH Seacoast region including Portsmouth, Dover, Exeter, Hampton, Kittery, and Newburyport. We can get your technology problem solved quickly and effectively.
For IT Support and Computer Repair Near You Call Us Today at 603-931-4684
NerdsToGo - North Hampton, NH offers comprehensive services depending on your needs. Our flexibility means that you can run your home computing system any way you prefer, selecting services as needed for installation, maintenance, repair, and more. With our expert computer repair services in North Hampton, you can feel confident knowing that you have a team of knowledgeable, friendly Nerds in your corner. For NH computer repair and IT support services, call our North Hampton computer repair company.
Reliable Computer Repair Near You For All of Your Devices
When it comes to finding reliable computer repair near New Hampshire , it is very important to do your research. Computer repairs can range from basic software updates and hardware replacements, to more complex tasks such as virus removal or data recovery. It's important to find a qualified technician who has the experience and education necessary for the job. Look for reviews and feedback from customers who have used the services in the past, as this can provide an idea of the level of service you can expect.
Here are a few things you will want to look for in a good computer repair company:
Experience – Do the technicians have experience in repairing specific types of hardware and software? You will want to be sure the technicians are qualified to perform a variety of services to ensure they can help with your issue.
Price – How much will the repair cost you, including any hidden charges or fees? Check to see if there are currently any promotions being offered.
Customer Service – What type of customer service does the shop provide? Do they respond promptly to customer inquiries and are they willing to answer any questions you may have?
If you're looking for the best computer repair in North Hampton, look no further than NerdsToGo - North Hampton, NH. We are a reliable and experienced provider of computer repairs and services, offering both on-site and remote support.
If you need IT support or computer repair in the Hampton, NJ area, call us today at (603) 931-4684 or reach out online to get started!
Talk Nerdy To Us
Fill out our form to get started!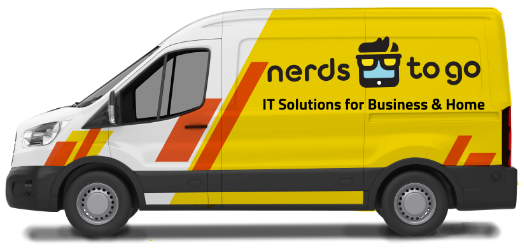 Store Location
18 Lafayette Rd.
Unit 6
North Hampton, NH 03862
Get Directions
Store Hours
Monday:

9:00 AM - 6:00 PM

Tuesday:

9:00 AM - 6:00 PM

Wednesday:

9:00 AM - 6:00 PM

Thursday:

9:00 AM - 6:00 PM

Friday:

9:00 AM - 6:00 PM

Saturday:

10:00 AM - 2:00 PM (walk-ins by appointment only)

Sunday:

Closed
Cities We Serve
Amesbury
, Byfield
, Dover
, Durham
, East Kingston
, Epping
, Exeter
, Georgetown
, Greenland
, Hampton
, Hampton Falls
, Haverhill
, Kittery
, Merrimac
, New Castle
, Newbury
, Newburyport
, Newfields
, Newmarket
, North Hampton
, Portsmouth
, Rye
, Rye Beach
, Salisbury
, Seabrook
, Stratham
, West Newbury
, York Small Business IT Experts

IT Consulting and Troubleshooting

Locally Owned and Operated

On-Site and Remote Support
Small Business IT Solutions
If you own or manage a small or medium-sized business, you probably wear quite a few hats. Though we don't doubt your ability to multitask, when it comes to the technology of your business, it's best to leave this area to the professionals. We offer business IT support in Portsmouth, Dover, Exeter, Hampton, Kittery, Newburyport and surrounding Seacoast NH towns. Our certified Nerds can assist you with everything from setting up your network and wifi to security to data backup and recovery. If you're looking for more comprehensive support, we offer business consulting services and can help you plan for the future.
NerdsToGo - North Hampton, NH is a locally owned and operated New Hampshire IT support company backed by a nationally recognized and respected brand. Each of our Nerds is certified, background checked, and has extensive experience. The next time you find yourself with a computer issue or other technology-related problem, turn to the most trusted team in the industry. We'll bring our services right to your door or connect with you remotely for added convenience.
The team at NerdsToGo - North Hampton, NH is ready to assist you, so call us today at (603) 931-4684!