Managed IT The Place To Go For Nerd Support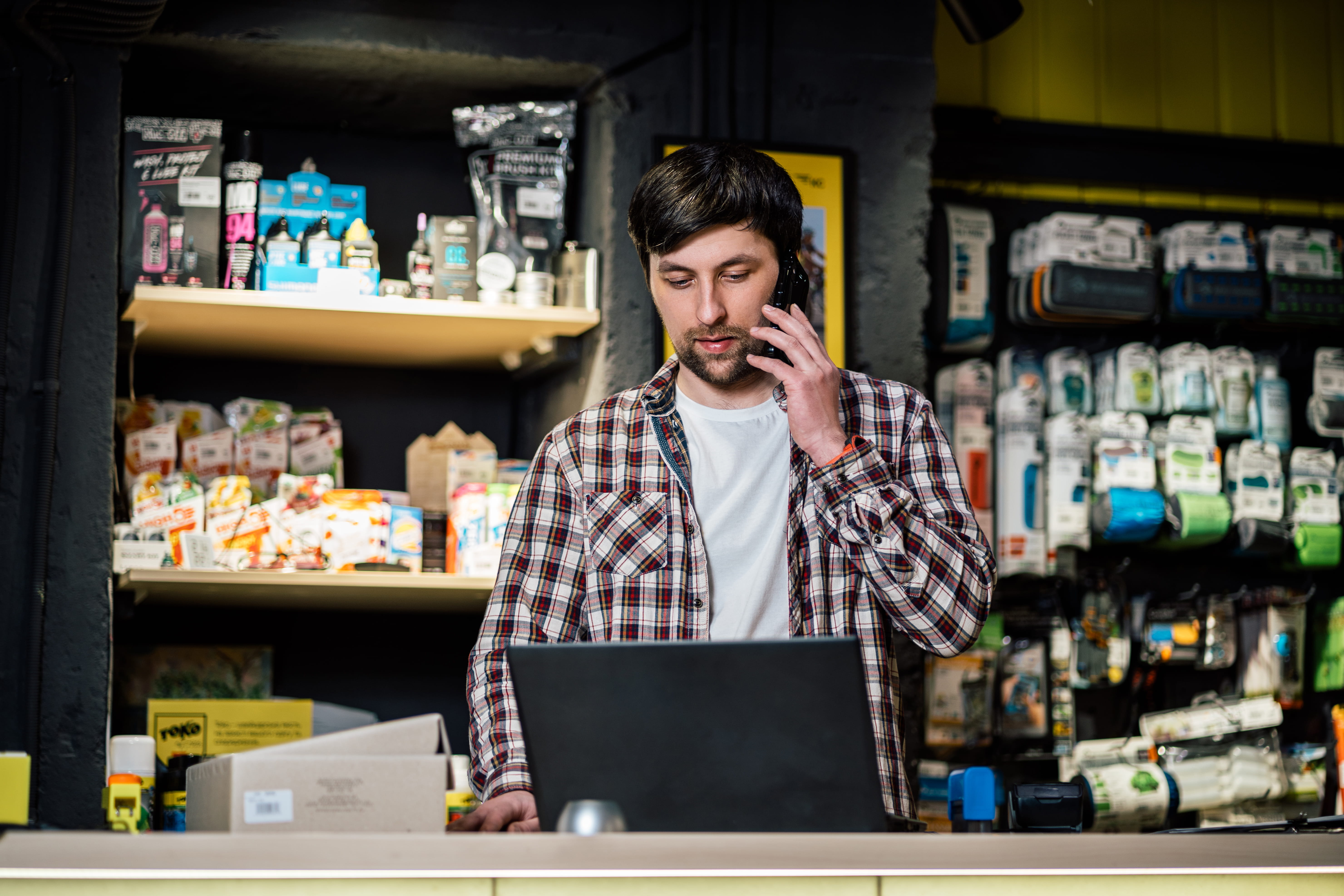 Managed IT Services
Ensure Your Business Runs Smoothly with Outsourced IT Services Near You
To thrive in today's digital world, small businesses need a reliable team that can help them manage their internet technology (IT). NerdsToGo® offers managed services and IT solutions specifically for small businesses that will provide them with customer service strategies and advanced technology - all at an affordable price. This platform will help resolve and prevent major issues that can impact an organization's productivity. NerdsToGo also offers a variety of small business IT solutions to help you trim expenses and improve your overall operations.
With NerdsToGo we are staffed to ensure your business' technology is running at its peak. The benefits of having us as an IT support are:
Our Nerds are all professionally trained IT experts
We follow best practice standards for multiple industries
We don't take holidays
We offer world-class business technology consulting for small to medium sized businesses
At NerdsToGo, we make your IT environment our priority. Our team is committed to ensuring your business processes run smoothly as you store, create, transmit, and use data on all of your organization's devices and networks. Our primary goal is to help you align your business objectives and strategies with your IT ecosystem.
Reach out to your local NerdsToGo team to learn more about our Managed IT services.

What Managed IT Services Do You Offer Small Businesses?
When you choose NerdsToGo for your managed IT services, you can feel confident knowing you're receiving comprehensive support in the industry. Finding outsourced IT support that's high-quality can be a challenge, but we aim to change that.
We look at your business with a full snapshot in mind, then work to weave the various components together to develop a setup that allows for seamless, high-functioning operations.
Below are just a few of the types of managed services for businesses that we offer:
Network Infrastructure - We begin our work by inspecting the nuts and bolts of your business's network infrastructure. Your hardware and software resources facilitate connectivity, communication, operations, and basic management of your enterprise network. Once we understand the unique characteristics of your organization's network, we can create a map of the communication paths and services. This map is specific to your business and serves as the foundation of our services. We can then navigate and redirect as needed to keep things running in peak condition or make necessary changes according to your goals or any issues that may arise. Our team can repair and upgrade a variety of networking hardware, such as routers, switches, cables, LAN cards, and wireless routers. We also have extensive experience with networking software components like your firewall, operating systems, and network security applications. Additionally, we can assist with business wireless network setup to ensure your connection is as fast and reliable as possible.
Cloud Computing - The cloud is a convenient and powerful method of storing important business data and files. Not only does it offer a variety of valuable security features, but it also allows you to access your information from anywhere in the world. Our certified Nerds can help you manage this area of computing to streamline the way you store, access, and process your data.
Business Cybersecurity - Unfortunately, today's digital environment is full of dangerous risks that could compromise your business's IT system and sensitive data. While all modern companies must face this unfortunate downside of technology, the NerdsToGo team is here to help you minimize risks and keep your small or medium-sized business safe from even the most cunning hackers and fraudsters.
Remote Monitoring & Management Services (RMM) - Data breaches and other cyberattacks are undoubtedly harmful to your business – especially when they go unnoticed. With our remote monitoring and management services, you can feel confident knowing that any issues within your network will be identified and addressed as soon as possible. We use state-of-the-art technology to monitor your devices and send alerts as soon as something goes amiss.
Managed Services Designed to Support Your Business
Regardless of your type of business, ensuring your network remains secure and functional at all times requires the attention of experienced IT professionals. If you're searching for an IT company for your small business, look no further than NerdsToGo. Our managed IT services for small businesses can help you keep your technology running smoothly so you can focus on growing your company and serving your customers.
Email Communication
Email is an integral part of any business. From managing employees to contacting customers to reaching out to vendors, email makes communication fast, easy, and convenient. When you encounter problems with your business email, your operations can quickly be hindered. Through outsourced IT support, NerdsToGo can help you with everything from getting your email set up to protecting the security of your company, employees, and customers.
Our email communication services include the following:
Setting up internal and external email
Fixing security links
Diagnosing network issues
Fixing login problems and error messages
Troubleshooting connectivity issues
Checking to make sure servers function properly
Our IT experts are ready to assist you with almost any email issues as well as identity theft, spyware, viruses, phishing scams, spam, and much more.
For more information about our email communication and managed IT services, contact us today!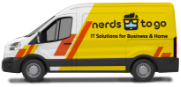 Small Business IT Experts

IT Consulting and Troubleshooting

Locally Owned and Operated

On-Site and Remote Support "I would definitely recommend their services and will use them again."

Vincent C.
Our Computer Repair Service Guarantee We guarantee all our work for 10 days, which is ample time for you to see if your system is working the way you need it to.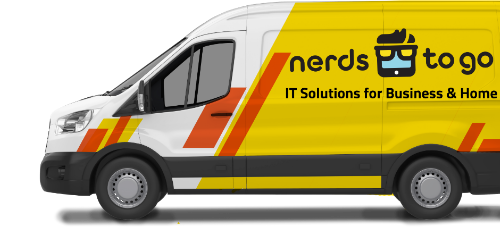 Our Computer Repair Service Guarantee We guarantee all our work for 10 days, which is ample time for you to see if your system is working the way you need it to.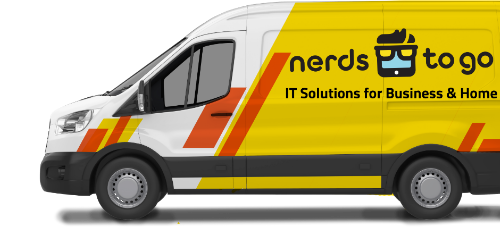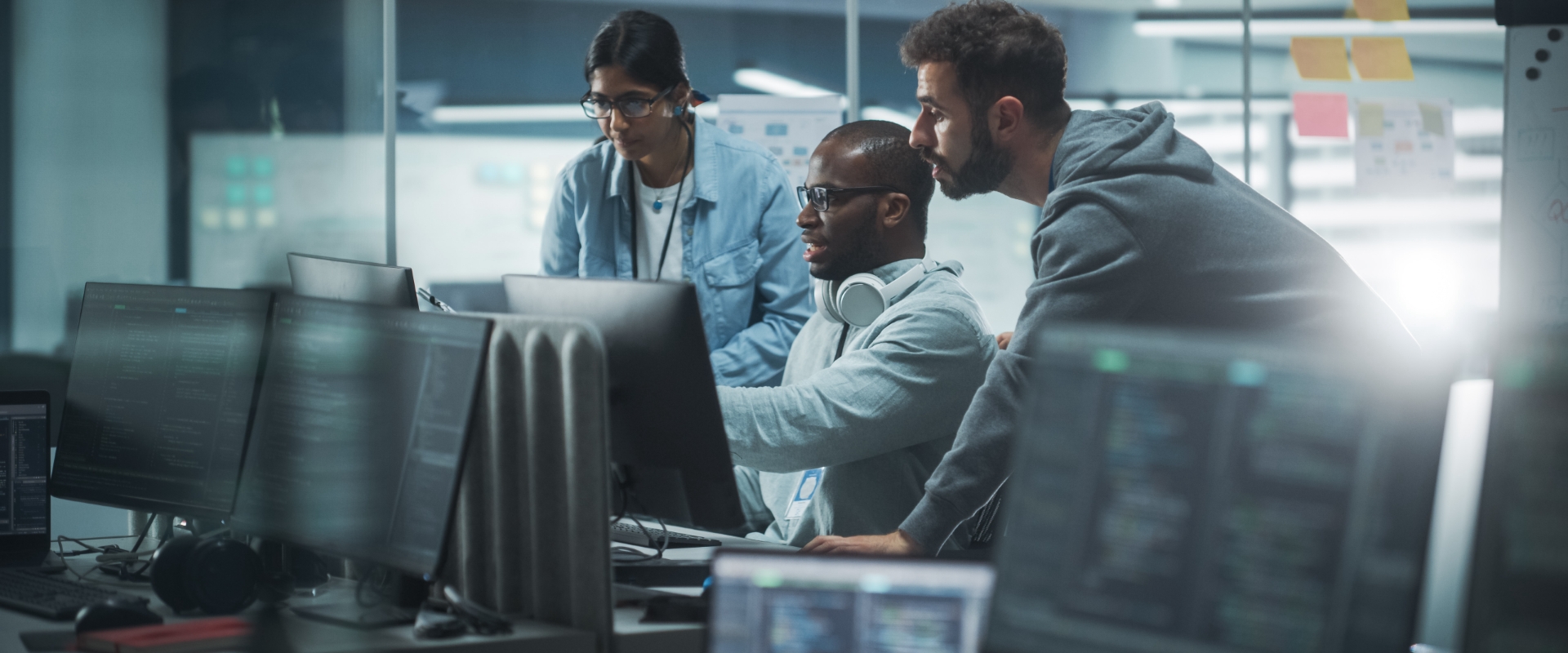 Solutions for Your Tech & IT Needs
Need Nerd Support?