Remote IT Support The Place To Go For Nerd Support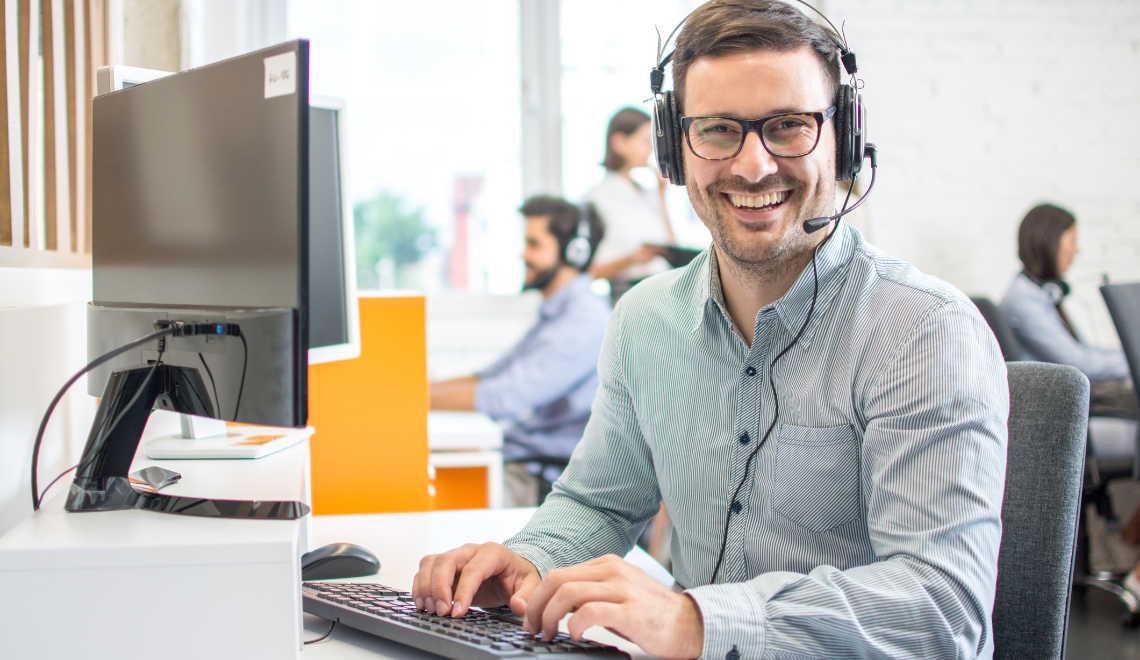 Remote IT Support Services
Work from Home Tech Support for Home Offices
At NerdsToGo®, we understand that your technology must be working the way you need it to, when you need it to. You may find yourself working from home and your children from grade schools to universities may be studying at home, too. At NerdsToGo, we understand just how important it is for you to be able to work and go to school from home.
When problems arise with your internet or computer, your day can quickly be thrown off track. Many of the issues you may encounter are not always easy to fix yourself. That's why it's crucial to have a resource you can count on for fast, reliable support. NerdsToGo is always here for you with our remote IT support services. You won't have to bring any equipment into our store – and we won't have to even stop by your home or business. We can get you back up and running again from our remote location.
Our Nerds are here and ready to help with our safe remote service. Contact us today.

Our Remote Support
With Remote Support, we can help you with all of your technology issues. It's easy! With your permission, they can remotely access your devices and solve your technology issues remotely. This safe, no-contact service will give you peace of mind while also ensuring that you and your family can "get back to work".
This service is not only time-saving and less disruptive than traditional IT support services, but it's also cost-effective and fast. Whether you are dealing with issues with your laptop, desktop, tablet, WiFi, or something else, our IT support team is just a quick phone click away.
We can also assist you with:
Accessing company files
Setting up school or work email
Printer setup
Setting up video conferencing
Running software
Our Remote Support is a safe, contactless service that you and your family can feel good about.
Solutions for WFH Setups
Working from home is more common today than it has ever been, and more and more people are switching from offices to their homes. However, one downside of working from home or being an independent contractor is that tech problems can slow you down and throw you off schedule. With NerdsToGo's IT support just a click away, you can rest assured that you'll always have reliable help whenever you need it.
Need to make some adjustments to your home office? Be sure to ask us for help with your work from home or study from home needs to to ease your transition from the office and school right into your home.
If you need work-from-home tech support, don't delay! Contact a Nerd today!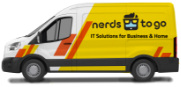 Phone & Virtual Support
From smartphones to PCs, devices grow more complicated every day. It is increasingly difficult for the average person to fix issues in their myriad of devices. Unfortunately, between work and the daily demands of life, it can be hard to find time to get your devices repaired in person. If you find yourself in need of immediate technical assistance, don't worry. NerdsToGo is here to help with IT remote support! Our trusted team of Nerds can work with you online or over the phone to determine the source of your problems – and come up with a viable solution.
Benefits Of Remote Support
Even if you never meet with our expert technicians on a face-to-face basis, you can benefit greatly from our assistance. Remote support allows our Nerds to quickly address your needs, from installing software programs to troubleshooting a hardware issue to networking issues.
The following are among the greatest benefits our remote tech support services provide:
Convenience – The fewer demands on your time, the better. In-person visits can be valuable, but between all of your daily responsibilities, the capacity for such appointments may not exist. Even less convenient? Attempting in vain to fix tech problems on your own. With our remote support services, you can gain quick insight into your situation without having to take extra time out of your busy day.
Minimizing Downtime – A prompt response can make all the difference in the event of an outage or attack. With our support team in your corner, you can get your network up and running in no time.
Accessible for All Locations – While NerdsToGo premises are conveniently situated throughout the nation, remote services are often easier to access. Enjoy access to the high-quality expertise that only our nerds can provide —without enduring the hassles of transit.
Secondary Services – For many customers, our Remote support services complement – rather than replace – our onsite and in-store offerings. The versatile nature of our tech support appeals greatly to both residential and commercial clients, who may require different services at different times.
Which Tech Services Are Offered Remotely?
In this digital age, it's possible to execute a variety of tech solutions without actually having a technician on-site. Sometimes, all that is necessary is a detailed description of the problem and a few troubleshooting exercises. Sometimes, the solution can come via something called a remote desktop where we make updates or changes on your system. Our NerdsToGo team can help you resolve a vast range of concerns.
Our top phone-based and remote services include:
Remote PC Repair
Laptop Repair
Smartphone Repair
Fixing Slow Wi-Fi Connections
If you're not completely sure of the origin or nature of your tech problem, NerdsToGo can help you troubleshoot your tech issues. We'll ask you a few simple questions to pinpoint exactly what is causing your current technical difficulties. From there, we can patiently guide you through the repair process to ensure your devices are up and running as soon as possible. If needed, we may be able to resolve your problem through remote access by setting up secure connection to your device. Secure remote access is done via something known as remote desktop and allows our team to provide support directly on your system.
It's time to bring your tech woes to an end and our NerdsToGo team is always happy to help. We're determined to make our services as accessible and convenient as possible.
Reach out online to learn more about our remote support services. Small Business IT Experts

IT Consulting and Troubleshooting

Locally Owned and Operated

On-Site and Remote Support "Met my needs and delivered!"

K Ichwantoro
Our Computer Repair Service Guarantee We guarantee all our work for 10 days, which is ample time for you to see if your system is working the way you need it to.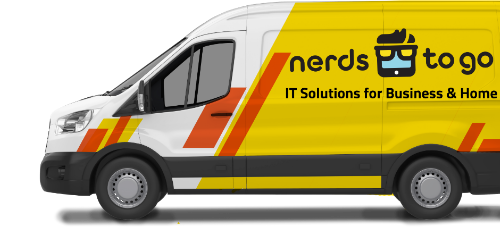 Our Computer Repair Service Guarantee We guarantee all our work for 10 days, which is ample time for you to see if your system is working the way you need it to.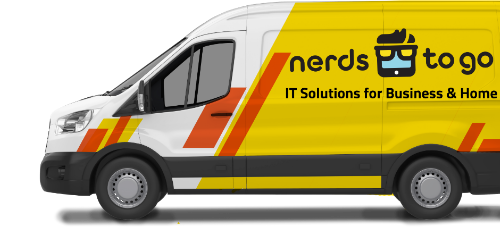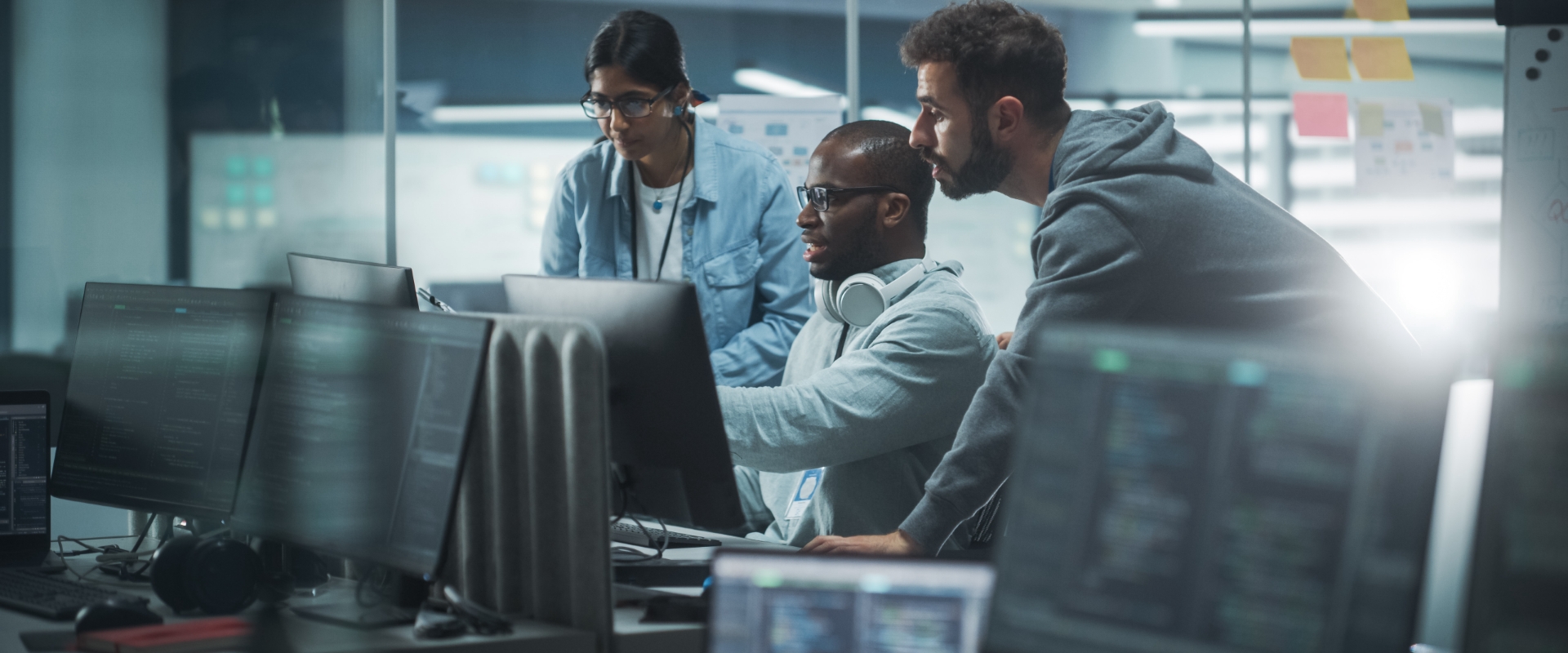 Solutions for Your Tech & IT Needs
Need Nerd Support?