Cybersecurity Services The Place To Go For Nerd Support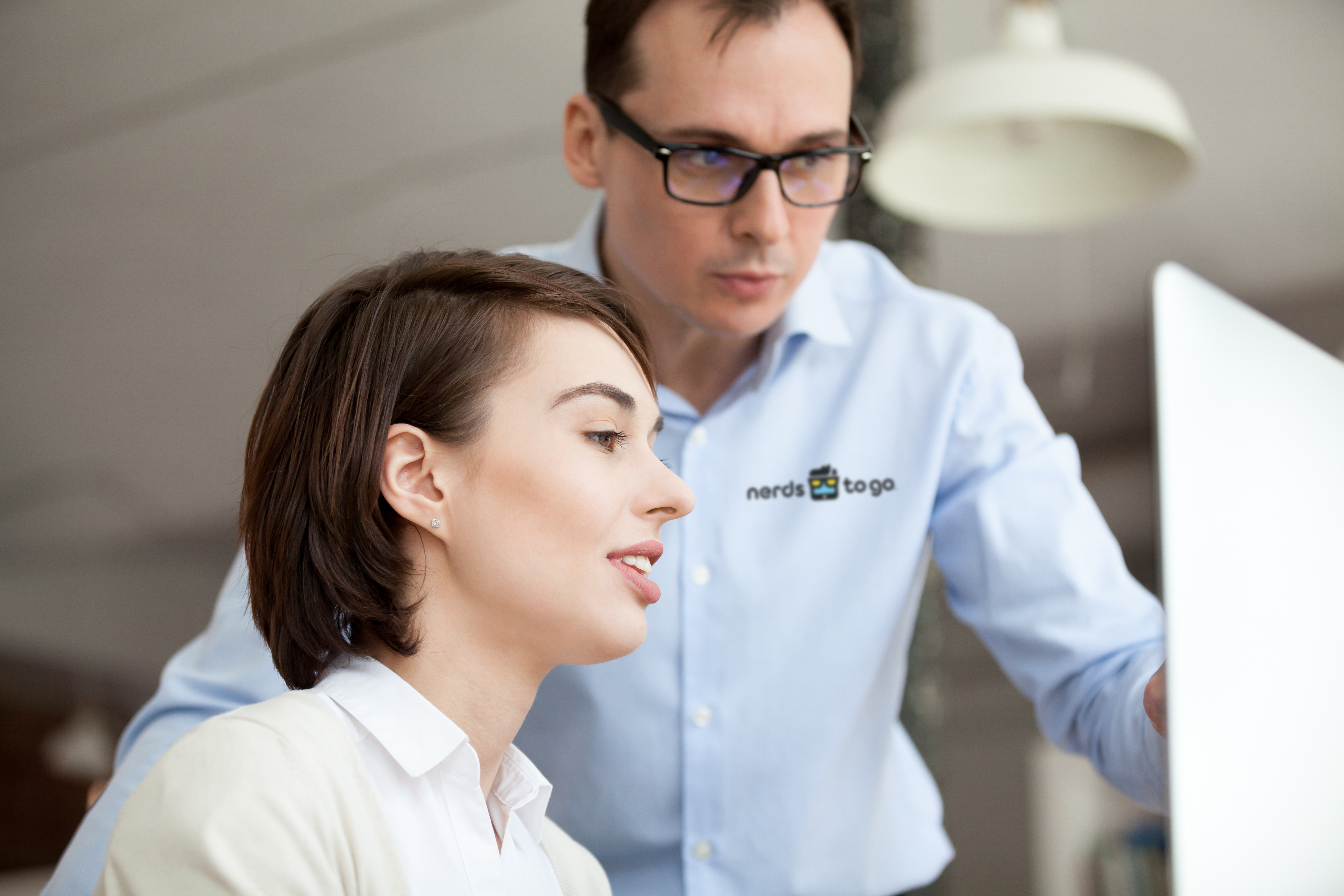 Cybersecurity Services for Small Businesses
Protect Your Business from Spyware, Viruses & Hackers
Whether you run a small accounting firm or a large manufacturing operation, cybersecurity risks could wreak havoc on your bottom line, essentially putting you out of business. Spyware, viruses, and worms are circulating the internet at any given time, ready to attack your internet security system. Unfortunately, companies with always-on high-speed business internet connections are prime targets for hacker probing, data breaches, and other cyber-attacks. These malicious programs don't just cause massive frustration – they can result in millions of dollars in lost revenue due to computer errors, stolen information, and downtime. Our business internet security services can put a stop to any tampering with your small business network.
Luckily, NerdsToGo® provides software and hardware solutions that protect your business from internet predators and mitigate any existing security issues. As a top IT security services company, we're experienced in safeguarding a variety of sensitive data, including:
Personally Identifiable Information (PII)
Protected Health Information (PHI)
Intellectual Property Data
Why Choose NerdsToGo for Digital Security Solutions
The speed of change in the digital landscape is enough to give small business owners whiplash. This is where a partnership is an invaluable investment for long-term success. We can help you stay ahead of the curve technologically so that your business can grow without fear of infiltration or interference from bad actors.
More reasons to partner with NerdsToGo:
Cybersecurity solutions can be bundled with other IT solutions through NerdAssure (monitoring, backup, software/hardware support).
State-of-the-Art Remote Monitoring & Management (RMM) keeps you instantly informed about outages or suspicious cyberactivity.
We have 15 years of leadership in small business IT support. We specialize in supporting small businesses.
Alongside immediate solutions, we offer long-term or project-based consulting.
To learn more about our cybersecurity services and how our IT support team can help protect your business, reach out to us.

Customized IT Security Solutions to Protect Your Assets and Your Business
Have you been wondering, "How can I secure my business network?" If so, NerdsToGo can help. Our team understands the value of your business data and assets and is committed to providing the robust protection you need to safeguard them.
Below are just a few of the many cybersecurity services we offer:
Computer Virus Protection - Virus, worm, and spyware removal is only one aspect of our cybersecurity approach. We also employ a variety of solutions to protect your network now and in the future. Our experienced team has extensive knowledge of virus protection best practices and can recommend the most effective software and services to keep your system safe and your data out of hackers' hands. We'll also help you ensure that your operating system and other programs are up to date and have all of the necessary security patches.
Network Security - As your business grows, it is important to keep your network security in mind. This includes activities that ensure the availability, usability, confidentiality, and integrity of your network and data. At NerdsToGo, we use hardware and software technologies to prevent intrusions from entering or spreading throughout your systems. We can also manage access to your network to ensure it is only utilized by authorized users. By considering the full spectrum of threats in today's digital environment, our experts can provide comprehensive solutions that ensure you are protected from every angle.
Small Business Cybersecurity Audits - With new digital threats emerging every day, it's essential to know where your business stands in terms of security. By seeking help from our IT security experts, you can identify your organization's vulnerabilities and address any weak points in your current cybersecurity protocols. At NerdsToGo, we offer small business cybersecurity audits that thoroughly examine your current security setup. Using the findings from our analysis, our Nerds can recommend the most effective solutions for safeguarding your company's devices, networks, and data. We can also conduct a risk assessment to determine how vulnerable you are to a variety of threats.
Every Small Business Should Get Ready for Cybersecurity Attacks
Some small business owners are still under the illusion that hackers and cybercriminals are not interested in a smaller business like theirs. This is an unfortunate misconception that can lead to serious consequences. Cyberattacks occur against businesses of all sizes. In fact, smaller organizations are often exploited because criminals expect them to be less prepared for an attack.
Here are some basic practices that every small business should start implementing if they haven't yet done so:
Improve Password Protection: Weak passwords, passwords that are shared between accounts, and lack of multi-factor authentication can make small businesses vulnerable to data breaches.
Update Software: Outdated or unpatched software can be a major vulnerability as it often features security flaws that hackers can exploit.
Provide Security Training: Without proper security education, employees may be unaware of the various kinds of threats like phishing, malware, and business email compromise.
Encrypt Sensitive Data: You don't leave your social security card lying around for anyone to see. You should think the same way about business data.
Enhance Network Security: Weak firewalls and lack of segmentation can give hackers an easy entry point into your system.
Business IT Security Solutions Tailored to Your Unique Needs
At NerdsToGo, we understand that cybersecurity isn't one-size-fits-all. That's why we provide a variety of customizable solutions to best serve your business. From securing your Wi-Fi network to removing viruses and malware from your company's computers, we are here to help you handle all aspects of digital security.
We also offer managed IT services, such as remote monitoring and management (RMM), that keep tabs on your networks and devices to identify potential attacks before they happen. With the NerdsToGo team in your corner, you can feel confident knowing that your business and its sensitive data will remain protected at all times.
For more information about our cybersecurity services or to schedule a small business cybersecurity audit, contact NerdsToGo today!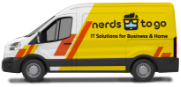 Child Protection on the Internet
NerdsToGo can help you install tools to keep your family safe. We can install restrictions as well as monitoring tools so you can feel confident about what every family member is exposed to online.
Learn more about internet parental controls.
Contact NerdsToGo to learn more about solutions for small business cybersecurity. Small Business IT Experts

IT Consulting and Troubleshooting

Locally Owned and Operated

On-Site and Remote Support "Amazing Service"

Cilla O
Our Computer Repair Service Guarantee We guarantee all our work for 10 days, which is ample time for you to see if your system is working the way you need it to.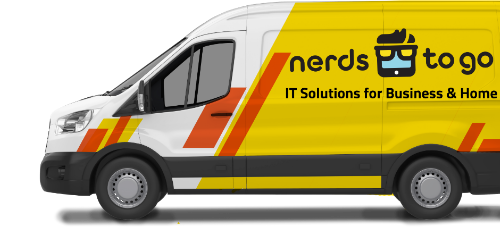 Our Computer Repair Service Guarantee We guarantee all our work for 10 days, which is ample time for you to see if your system is working the way you need it to.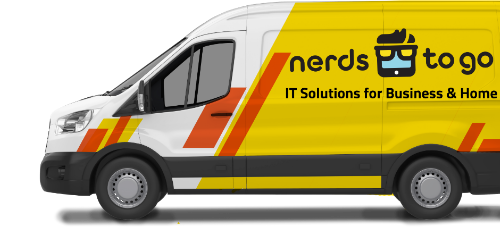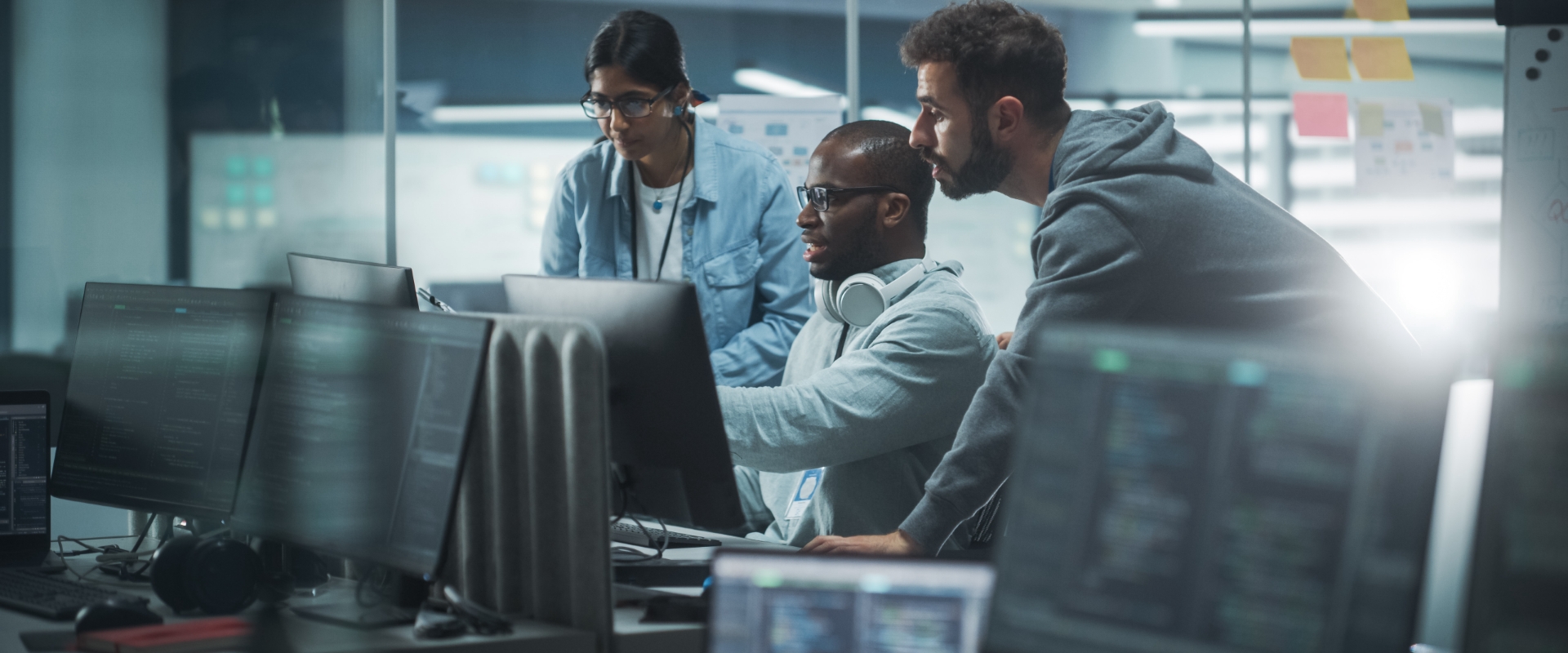 Solutions for Your Tech & IT Needs
Need Nerd Support?