Computer Troubleshooting & Repair IT SOLUTIONS FOR YOUR HOME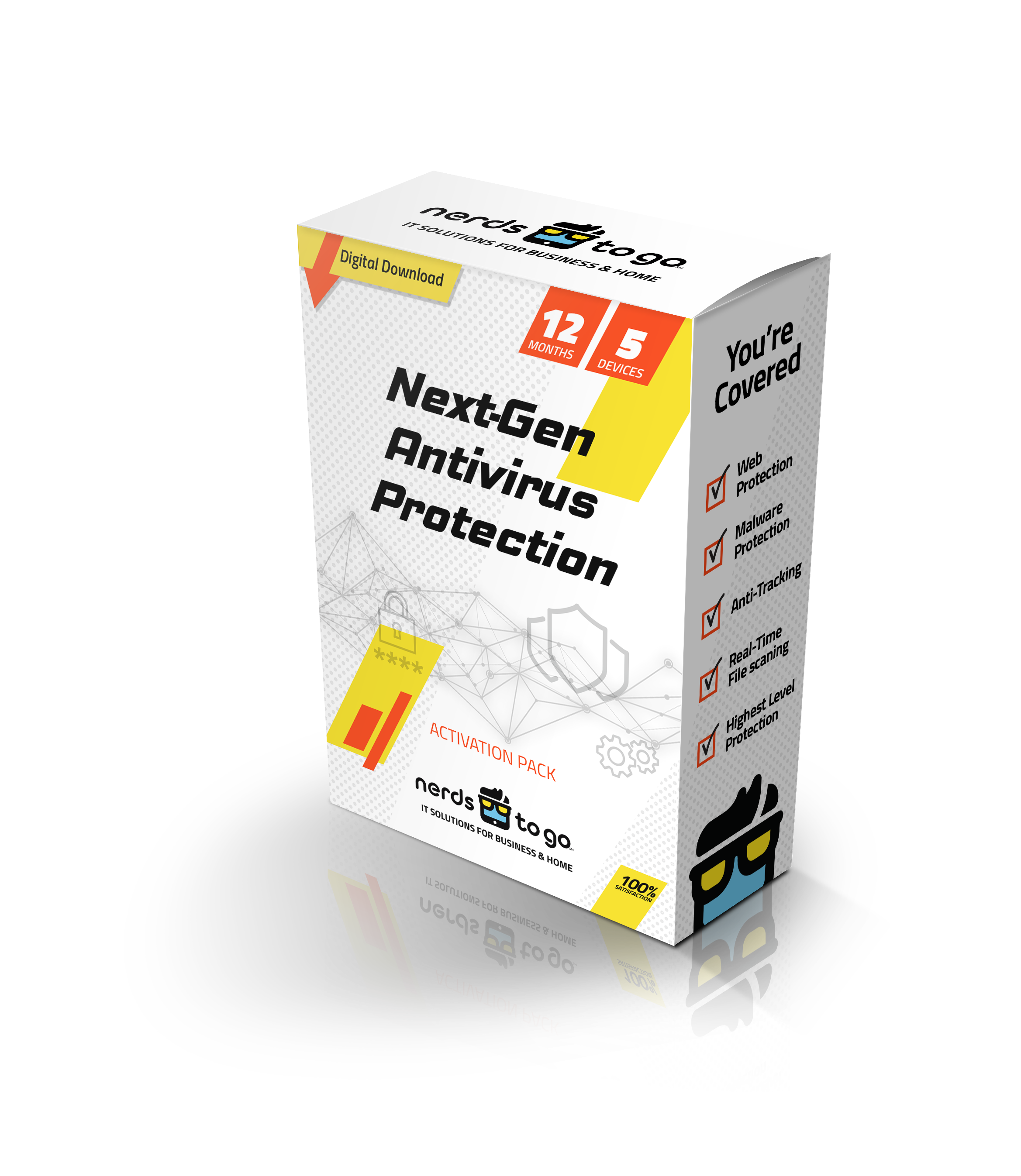 Computer Troubleshooting & Repair
Reliable Repair Services That Come to You
Is your computer beginning to act up? Does it crash regularly? Does it need to be restarted frequently? Is it running slowly for no apparent reason? Relax. Professional assistance is on the way. Gone are the days of having to unplug everything, lug your system into your car, and carry it into a computer repair shop. At NerdsToGo®, we bring the computer repair services to you. No heavy lifting or return visits are required. We are an IT support and computer repair company that can troubleshoot your problems and provide a fast, reliable solution.
With our troubleshooting services, you can rest easy knowing that your computer is in reliable hands. Your problem will be taken care of. Our Nerds will come to your office or home, learn about the problems you are dealing with, and assess your computer or device. There's no need to connect or disconnect anything. Simply save everything and close out any unnecessary programs, and we'll take it from there.
To learn more about our computer troubleshooting and repair services, reach out to NerdsToGo today.

Why Choose Our Nerds for Computer Repair?
We understand that you have a few options when it comes to computer repair services nearby. But we are confident that we are the best Nerds for the job! Why, you may ask? Here are a few reasons:
We come to you. The most inconvenient part of most computer repair services is bringing your equipment into a store. You risk dropping your equipment or losing something along the way, and then you have to come back and pick it all up. Sit tight and we'll come to you.
We work fast without sacrificing quality. When your computer is experiencing issues, you want to get it fixed as quickly as possible. But you also don't want to sacrifice quality and risk dealing with the same issue again in the future. NerdsToGo knows how to work fast while being thorough and effective.
We employ proven experts. No matter which Nerd shows up at your door, you can rest assured that they apply their Nerd know-how. Your equipment will be in great hands.
PC repair plus other systems. Whether you have a PC or a Mac, our team is thoroughly experienced with every kind of computer. We know the ins and outs, what makes them work (and not work), and what kind of repairs they require.
We repair laptops. If your laptop screen has broken or your machine just isn't working right, we will diagnose your problem quickly. We provide both PC laptop and MacBook repairs.
We offer data recovery services. If you've lost data and need it retrieved, our team can help. We can help you recover documents, photos, audio, or other important files.
Even small problems with your computer need to be addressed. Small things often get worse and eventually cause your system to stop working. Don't risk losing important information or documents as a result of a sudden crash. Contact our team at the first sign of trouble or for regular maintenance!
Find a NerdsToGo Location Near Me
Computer Diagnostics & Troubleshooting
If your computer is non-responsive or encountering errors, our skilled computer repair specialists can run diagnostics that pinpoint the issue accurately. We can isolate whether the problem is emerging from software problems or issues with hardware. The team will also evaluate whether malware or viruses are the root cause of your issues.
Assistance with Computer Upgrades
If your system is slowing down, our team can recommend the best updates for your desktop or laptop. After you've purchased a hardware upgrade, we can install it for you. The most common hardware upgrades we provide include: new internal hard drives, new ram, and new graphics cards. We even occasionally help install a new processor for the hardcore gamer.
What different upgrades can do:
Upgrading Your Storage Drive: Replacing hard drive (or slipping in a second one) will give your more space for images, videos, audio, and everything else you need to store. It will also speed up load times and improve the responsiveness of your computer.
Leveling Up Your RAM: Installing more RAM blesses your computer with more memory. As a result, you can have more things running at once without experiencing slowdowns.
Adding a Better Graphics Card: For gamers, animators, and people who use 3D modeling software, an upgraded graphics card will ensure your programs continue to run smoothly.
Lastly, we can assist you with keeping your computer up-to-date. Sometimes, just upgrading software will give your computer a performance boost.
Learn more about hardware repairs & software repairs.
Always Available to Assist You
Many computer problems can wait a day or so for service – but some cannot. Many people work from home these days, so a broken computer can lead to a loss in productivity. Do you have an emergency with your system that needs to be addressed quickly? Don't hesitate to reach out to our team for in home tech support so that we can get you up and running again in no time.
NerdsToGo offers repairs for all computers as well as phones and other devices. We are ready to help, so reach out to us today!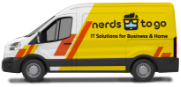 Small Business IT Experts

IT Consulting and Troubleshooting

Locally Owned and Operated

On-Site and Remote Support "AAA+++ AND QUICK REPAIR!"

Diane
Our Computer Repair Service Guarantee We guarantee all our work for 10 days, which is ample time for you to see if your system is working the way you need it to.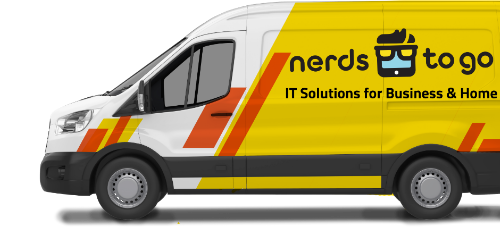 Our Computer Repair Service Guarantee We guarantee all our work for 10 days, which is ample time for you to see if your system is working the way you need it to.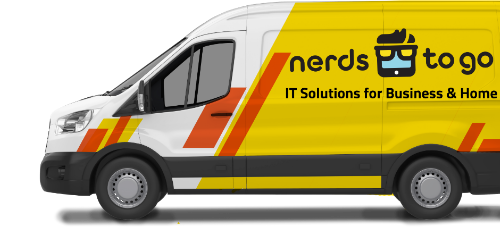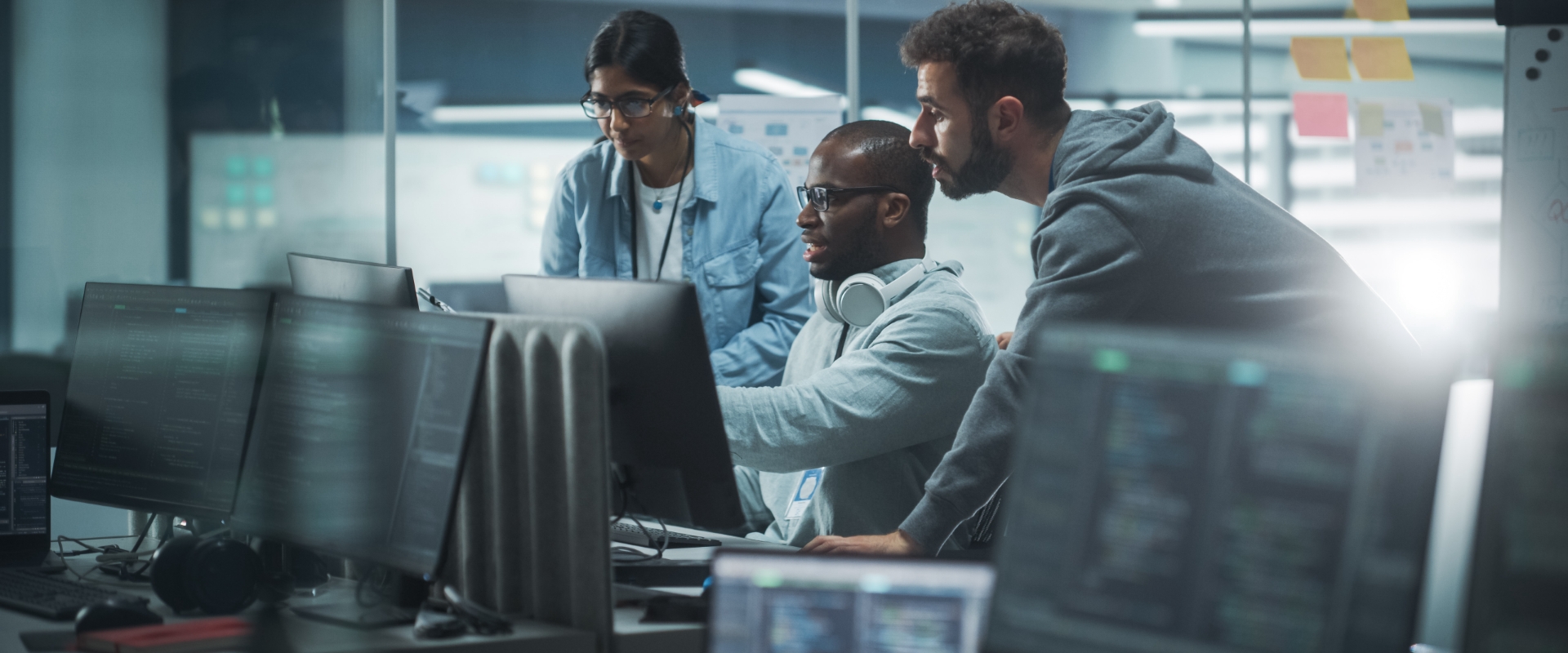 Solutions for Your Tech & IT Needs
Need Nerd Support?