In the digital age, harnessing the power of Artificial Intelligence isn't just an option; it's a necessity for small business owners. As AI continues to advance, businesses are recognizing it's an invaluable asset to cut the time spent on dull, repetitive tasks, boost marketing and improve customer relationships.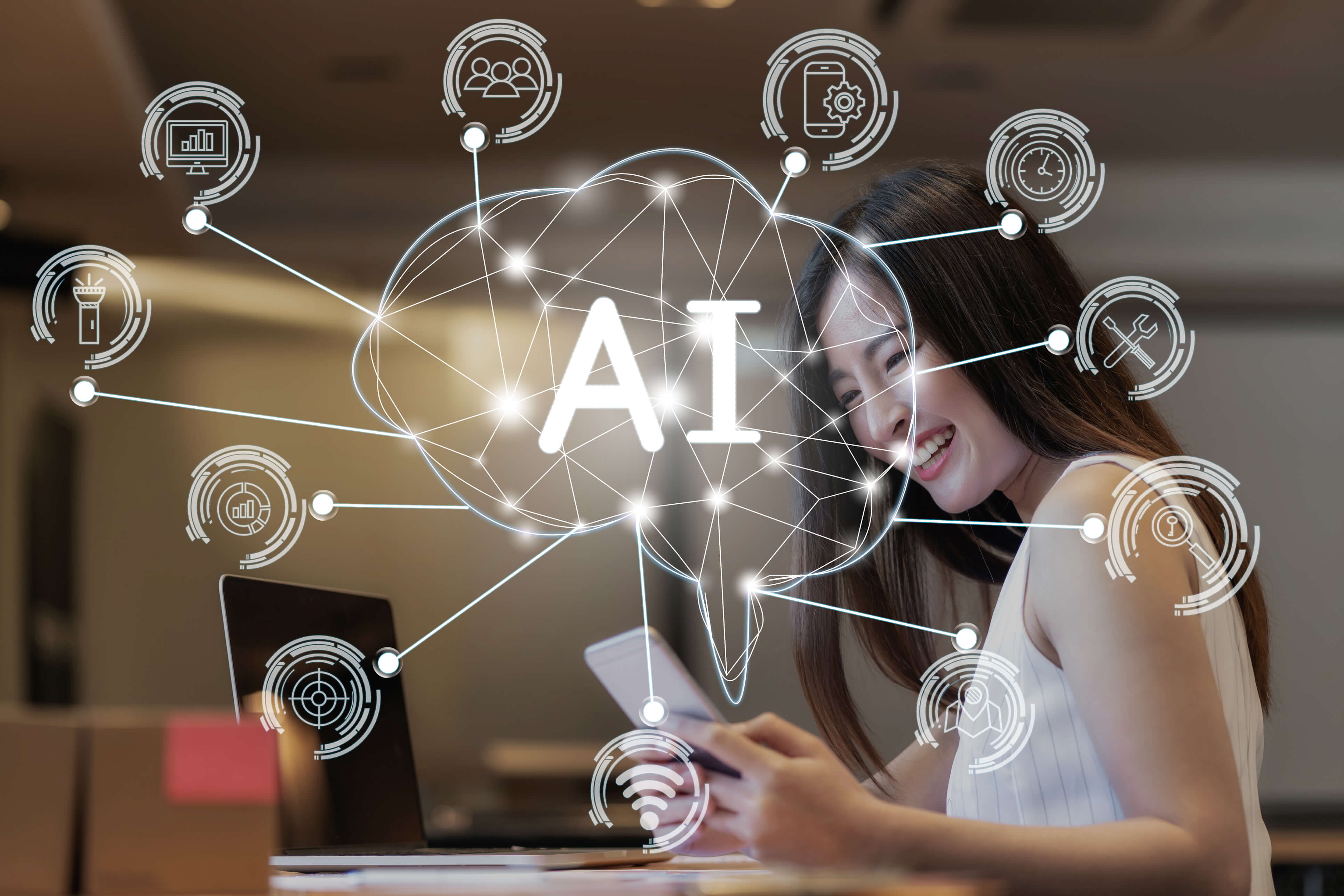 Those emails you labor over and write? Not anymore. That website copy? Done in seconds. Those social media channels you need to monitor? Instantly done for you. Now, even the smallest businesses can leverage the power of AI with ease.
And the number one way small businesses benefit with AI, according to research, is time savings. In fact, an August 2023 survey conducted among business owners showed that "91% of small businesses who are using AI indicate that it has made their business more successful," writes Forbes. When respondents in the survey were asked what they'd do with the extra hour saved by AI they said, "They would use the time to plan what's next for their business, while 31% said they would fine tune their overall strategy and 30% said they would improve their product or services."
Using AI for Small Business Cybersecurity
But while small businesses are benefiting from implementing AI, so are cybercriminals. When it comes to reducing cyber risk, AI offers predictive-- and proactive--protection. It's also revolutionizing the way we approach cybersecurity by offering a proactive defense against increasingly sophisticated cyber attacks by spotting threats early and providing real-time defense and real-time response thereby reducing the cost and potential damage these attacks cost small businesses.
AI also offers a scalable solution to cybersecurity that works with all budgets.
Here are three important ways AI can help your small business stay secure and productive:
Fraud Detection: AI security and detection tools can identify suspicious activity and flag potential fraud and distinguish actual threats from false alarms to help better protect your business's finances and reputation. By constant reinforcement, AI automatically enhances its ability to thwart attacks without adding extra cost to your business.
Automation of Tasks: AI is revolutionizing business by automating routine tasks, such as scheduling, inventory management, and accounting with ease, thereby increasing efficiency and reducing operational costs by delivering results within fractions of seconds. It's a more practical cost-saving approach for small businesses.
Reduced Email Risk: Business email security and phishing detection as social engineering attacks become increasingly more sophisticated. In fact, AI-written phishing emails are more commonly opened than any others, according to Forbes.
"Through its predictive capabilities and real-time analysis, AI can identify potential threats and irregular activities, proactively defending businesses against cyberattacks," said IT Manager Jacob Krzeminski with NerdsToGo, a leading IT franchise specializing in managed services and small business IT solutions. "Without AI, maintaining a 24/7 watch on network activities would be a formidable task."
AI Enhances Cybersecurity Tools Through Predictive Learning
Since AI is built into many of the cybersecurity tools for small businesses offered by NerdsToGo, Krzeminski says collective reporting on security events including breaches or attempts, based on data from millions of users, helps AI to continuously learn and become more intelligent and predictive. It improves the ability for cyber security tools to stop and defend against attacks — such as invoice fraud or impersonation or phishing or malware – without adding additional costs to the business owner.
Additionally, AI services and tools built with innovative machine learning are specifically tailored to the needs of small businesses. Artificial Intelligence is here to stay and an experienced Managed Service Provider can help guide you in the right direction.
NerdsToGo Offers Cybersecurity and Artificial Intelligence Solutions for Small Businesses
Remember, harnessing the power of artificial intelligence can elevate your small business by enabling you to work smarter not harder. An MSP expert like NerdsToGo can assist small businesses in leveraging the power of AI through innovative software offerings and remote-monitoring services. AI can automate routine tasks, freeing up time for small business owners to focus on what you do best.