Cybersecurity Services The Place To Go For Nerd Support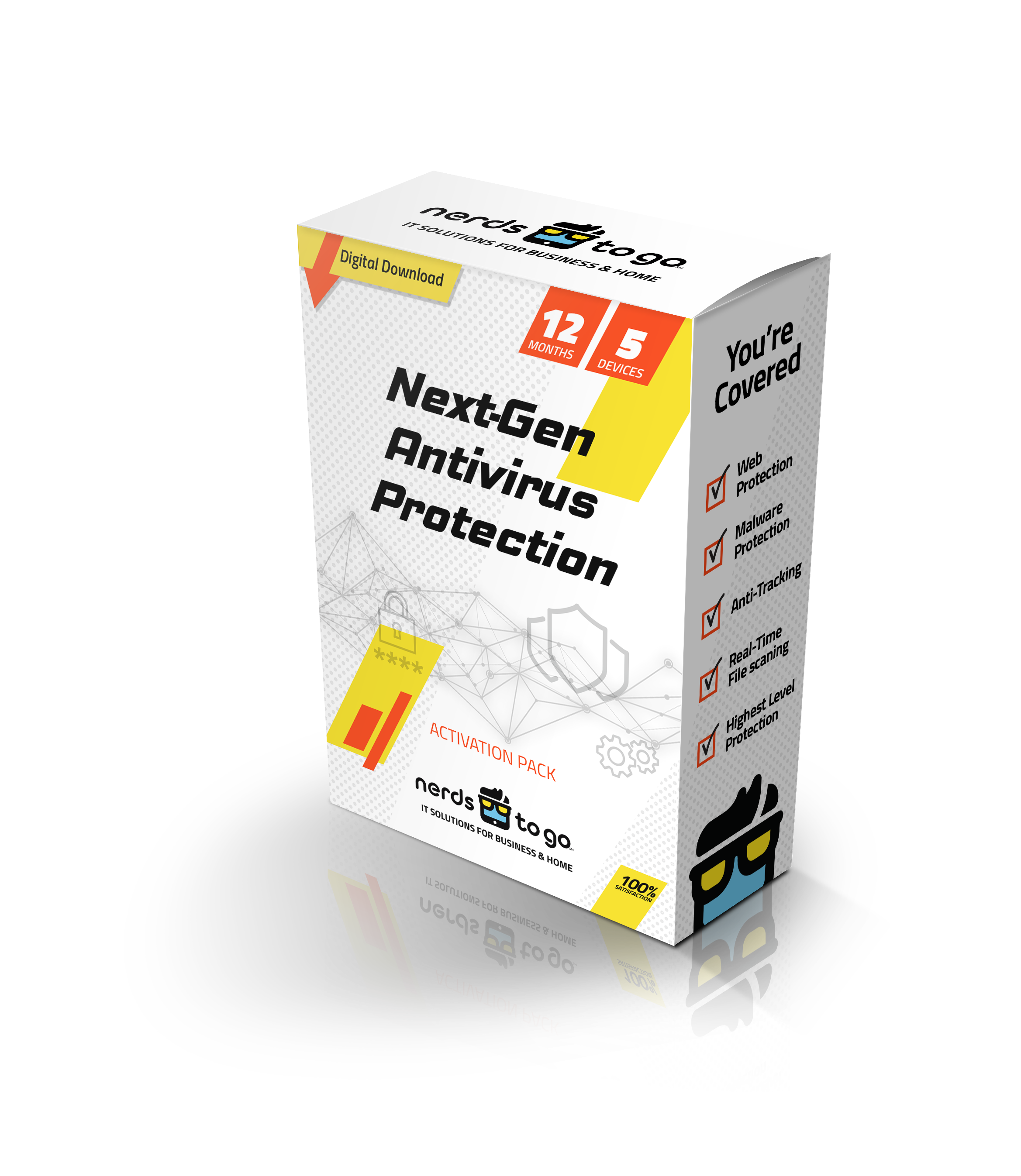 Cybersecurity Services in Guilford, CT
Protecting Your Business from Spyware, Viruses & Hackers
If you're a business owner or manage sensitive data in Guilford, and you're worried about the security of your online assets, NerdsToGo - Guilford, CT is the solution you need. With the increasing prevalence of cybercrime, safeguarding your business and data from potential threats is vital. NerdsToGo offers comprehensive cybersecurity services, including network security, data backup and recovery, anti-virus protection, and more. Our skilled technicians are trained to detect and reduce potential risks, ensuring your digital assets are secure.
At NerdsToGo - Guilford, CT, we recognize the significance of maintaining the confidentiality and integrity of your information. We provide tailored cybersecurity solutions that meet your unique needs, regardless of whether you're a small business or a large corporation. Our goal is to provide peace of mind, knowing that your data is secure and protected from potential harm.
We'll evaluate your current security measures and provide suggestions for enhancing your cybersecurity posture. Allow us to assist you in safeguarding your business and data from cyber threats, enabling you to concentrate on growing your business.
Contact NerdsToGo - Guilford, CT online or call (203) 635-0966 today to schedule a consultation with one of our cybersecurity experts.


Our Cybersecurity Offerings in Guilford
Network Security - At NerdsToGo - Guilford, CT, ensuring the availability, usability, confidentiality, and integrity of your network and data is our top priority. We employ a blend of hardware and software technologies to prevent intrusions from penetrating or spreading throughout your systems. Additionally, we supervise network access to ensure that only authorized users have access. Our experts use a comprehensive approach, taking into account the full range of threats that exist in today's digital environment, and offer all-encompassing solutions that protect you from all angles. You can rely on NerdsToGo to ensure your network is fully secure.

Computer Virus Protection - At NerdsToGo - Guilford, CT, we recognize that virus, worm, and spyware removal are just the starting point when it comes to comprehensive cybersecurity protection. That's why we provide a variety of solutions to safeguard your network not only now but also in the future. Our team of seasoned experts is well-informed about the most recent virus protection best practices and can recommend the most efficient software and services to keep your system secure and your data safe. Additionally, we'll assist you in ensuring that your operating system and other programs have all the necessary security patches to stay up to date. With our all-encompassing approach, you can have confidence that your network is safe from any potential threats.

Small Business Cybersecurity Audits - In today's fast-paced digital landscape, it's essential for small businesses to maintain their cybersecurity protocols. NerdsToGo provides small business cybersecurity audits to help you detect any vulnerabilities and weak points in your current security setup. Our IT security experts conduct a comprehensive evaluation of your system, employing the latest tools and techniques to detect potential threats. Based on our findings, our Nerds can suggest the most efficient solutions to safeguard your devices, networks, and data. Moreover, we can conduct a risk assessment to determine your level of susceptibility to various threats, ensuring complete protection against any potential cybersecurity risks. With NerdsToGo - Guilford, CT, you can be confident that your small business is secure and protected.
Cybersecurity Solutions to Fit Your Specific Business Needs
At NerdsToGo - Guilford, CT, we recognize that cybersecurity is not a one-size-fits-all solution. That's why we provide customizable solutions that are tailored to your specific business needs. Whether you require Wi-Fi network security or need to eliminate viruses and malware from your company's computers, we're here to assist you with all aspects of digital security.
Moreover, we provide managed IT services, including remote monitoring and management (RMM), to keep a watchful eye on your networks and devices, detecting potential attacks before they materialize. With the NerdsToGo team at your side, you can be confident that your business and its sensitive data will remain secure at all times.
Get started today! Contact us online or call (203) 635-0966 for cybersecurity solutions in Guilford, CT.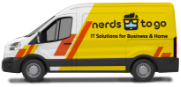 Small Business IT Experts

IT Consulting and Troubleshooting

Locally Owned and Operated

On-Site and Remote Support "I couldn't get it to connect and communicate with my Panasonic printer but, the techs got it fixed fast and for a reasonable price and even tested it out with my printer before I picked it up to make sure it would print."

Mark C.
Our Computer Repair Service Guarantee We guarantee all our work for 10 days, which is ample time for you to see if your system is working the way you need it to.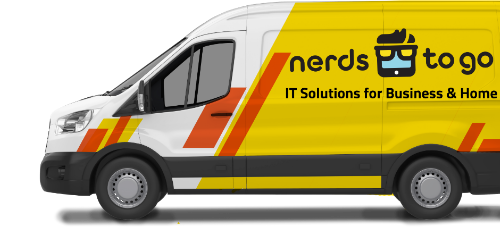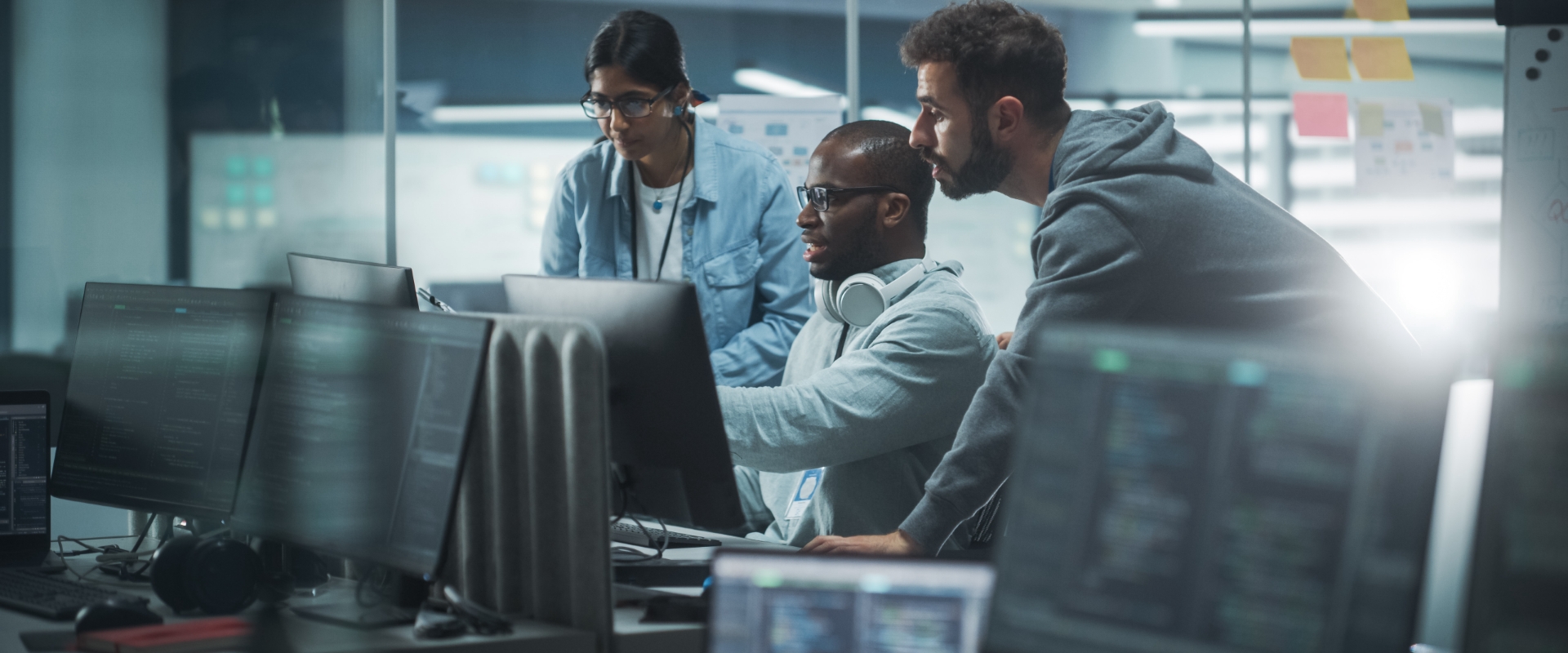 Solutions for Your Tech & It Needs
Need Nerd Support?