NerdsToGo - Milwaukie, OR
Expert Computer Services & IT Solutions You Can Count On
or

Need Support? Call Us Today!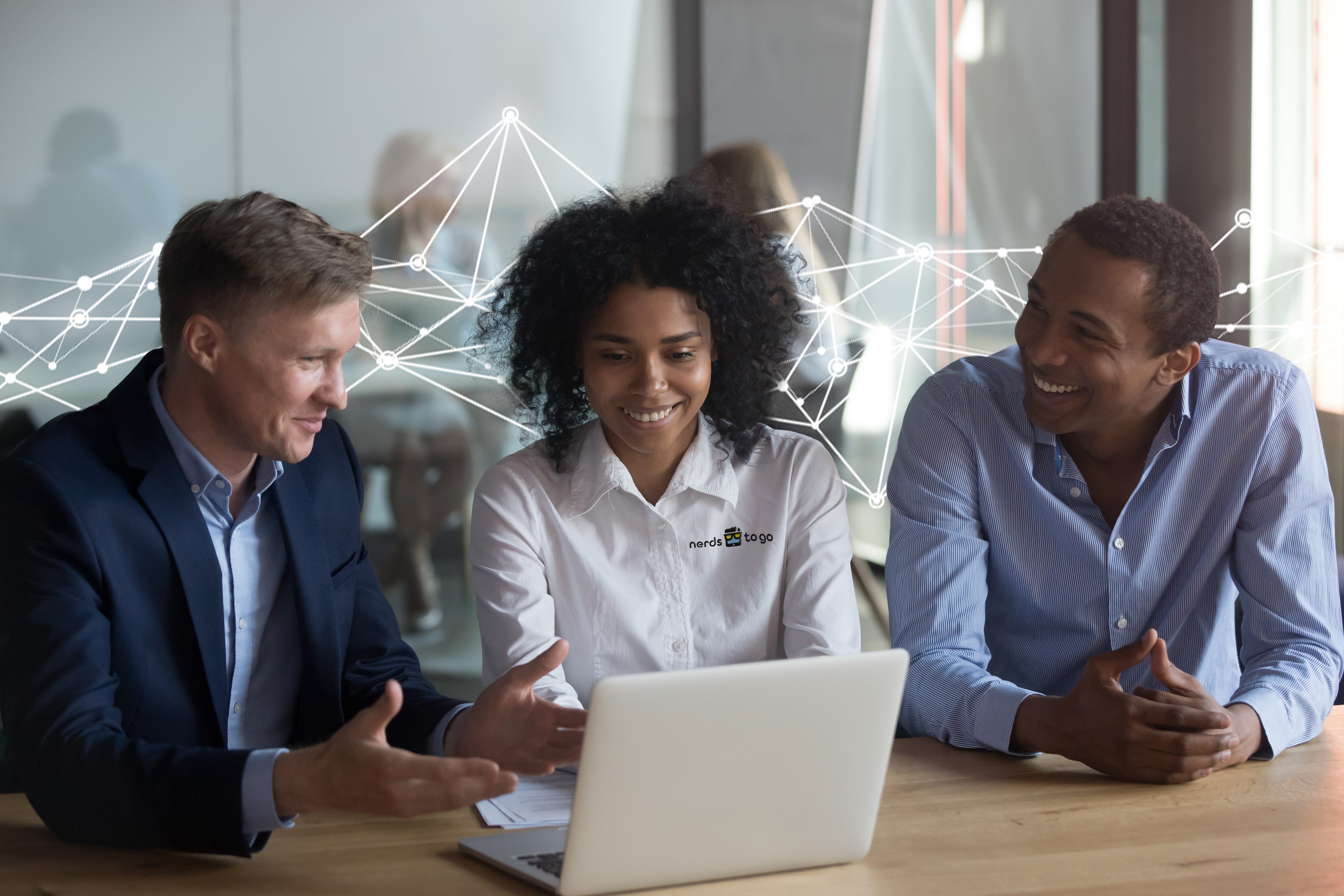 Nerd Up! With Our Services
NerdsToGo is a one-stop technology solution for residents and businesses.
Expert Computer Repair Services in Milwaukie
Navigating the ever-changing tech landscape can feel like a bit of a maze. Whether you're running a small business or just trying to order a meal from home, we all rely on our devices and networks to get things done.
We know you need a partner, someone who's got your back when it comes to IT solutions. One who allows you to experience the difference of personalized support. That's where NerdsToGo Milwaukie comes in.
For us, your satisfaction isn't just a goal - it's our measure of success. We don't just talk about unrivaled service, we actually deliver it. We pride ourselves on 'White-Glove' treatment, giving you the kind of attention and care you'd expect from a true partner. Before jumping in to fix problems, we take the time to understand your needs and work through issues together. Let us bring our Nerd Know-How and superior service to tackle your IT challenges today!
We're ready when you are!
Immediate Services, Reliable Work & Lasting Solutions
When you need a computer and IT support company you can trust, look no further than NerdsToGo - Milwaukie, OR. We have been named the top computer repair company in Milwaukie, OR, time and again, and we would love to show you why.
We offer a full spectrum of computer services, from on-site computer repair to managed IT services for small businesses such as law firms, banks, healthcare providers, and schools. Please feel free to visit either location in Milwaukie or Tigard for your IT needs.
Need quality computer PC repairs or other tech support for your home or business? Call us at (971) 800-2440 or reach out online to book your service.
Our Computer and IT Services in Milwaukie, OR
We offer all IT services, including off-site data security, cybersecurity (email security, client data protection, etc.), repair PC, as well as secure data backup services.
Our home services include:
Apple computer repair
Computer installation and printer setup
Computer and technology training
Computer troubleshooting and repair
Data backup and recovery
Electronics recycling
High-speed internet setup
Microsoft Windows repair
Remote IT support
Tablet repair
Wireless networking
Work-from-home technology
Our business services include:
NerdAssure
Computer service contracts
Cybersecurity services
Data backup and recovery
IT consulting
Managed IT
Network hardware and services
On-site IT services
Phone and virtual support
Remote support
Never worry about your sensitive business data when you have our Nerds on your side!
Are you a small business looking for new technology? We're offering a free evaluation special. Visit our promotions to learn more.
We're your one-stop shop for all things computer, IT, and network-related in Milwaukie, OR. Call us at (971) 800-2440 or contact us online to see how we can help.
Need a New PC or Laptop? We Have Some for Sale!
Our Milwaukie IT support company also sells and installs new computer products.
These include:
New PCs,
New laptops,
Top-of-the-line wireless printers, and
Residential and commercial networking equipment.
If your home or office needs a technology update and Wi-Fi installation, let the experts at NerdsToGo - Milwaukie, OR help set up your network and provide helpful tips and insights on how to keep your business or home running efficiently, collaboratively, and at lightning speed.
We Build Computers!
Looking for a custom-built computer in Portland, OR? Well, our Nerds have you covered there too! We offer expert computer building services to build you the custom PC of your dreams.
Our custom computers are built to your desired specs and we offer the best-in-class computer parts to make sure your computer operates at peak speed and performance.
There is no need to worry when you choose NerdsToGo - Milwaukie, OR as your PC building partner because the job isn't over unless you're completely satisfied!
If you are in need of any computer services or our expert commercial IT solutions, give us a call or fill out a contact form today to get started! We customize all our computer services to make sure you get the best IT support in Portland, OR.
Computer Repair Services
Computer repair services are essential in this tech-centric world. Whether you need to upgrade computer components, diagnose and repair malfunctions, or set up computer networks, computer repair services can help. With our specialized expertise, Nerds to Go of Milwaukie OR near Portland can get you up and running with your computer quickly so that you can get back to work as soon as possible. Being able to rely on our technicians to provide reliable computer repair services is a great asset for any home or business. We ensure that any computer issues are taken care of effectively and efficiently.
Our Nerds are ready to help. Call us now at (971) 800-2440.

Talk Nerdy To Us
Fill out our form to get started!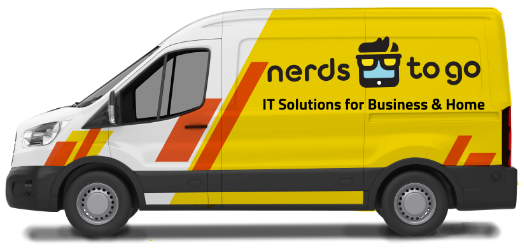 Store Location
11049 SE Main Street
Milwaukie, OR 97222
Get Directions
Store Hours
Monday:

9:00 AM - 5:00 PM

Tuesday:

9:00 AM - 5:00 PM

Wednesday:

9:00 AM - 5:00 PM

Thursday:

9:00 AM - 5:00 PM

Friday:

9:00 AM - 5:00 PM

Saturday:

(By Appointment Only)

Sunday:

Closed
Cities We Serve
Clackamas
, Dufur
, Gladstone
, Happy Valley
, Lake Oswego
, Marylhurst
, Oregon City
, Portland Small Business IT Experts

IT Consulting and Troubleshooting

Locally Owned and Operated

On-Site and Remote Support
Expert Computer Repair & IT Services
If you are in need of any residential computer services or our expert commercial IT solutions, give us a call at (971) 800-2440 or fill out a contact form today to get started!
We customize all our computer services to make sure you get the best technology support in Portland, OR and nearby. Of all the computer repair shops in the area, ours has the pride of being one of the highest rated. We have 4.9 stars with over 200 reviews from satisfied customers.
About Milwaukie
Milwaukie is known as the "Dogwood City of the West" because of the spring blossoms that cover the landscape. As of 2020, Milwaukie was home to just over 21,000 people. However, the city was first home to permanent and seasonal settlements of the Clackamas people, a Chinookan Native American group. The Clackamas lived in the area until the early 19th century when smallpox, malaria, and other diseases significantly decreased their population. It wasn't until late 1847 that another group of settlers came to Milwaukie; this group was led by Lot Whitcomb, a businessman who acquired a land claim of about six hundred acres. He named the land, which was located at the mouth of Johnson Creek, Milwaukie after his hometown. Tourists often visit the city to enjoy shopping, wine bars, taprooms, and outdoor activities (i.e. aquatic parks, climbing walls, water sports, etc.).